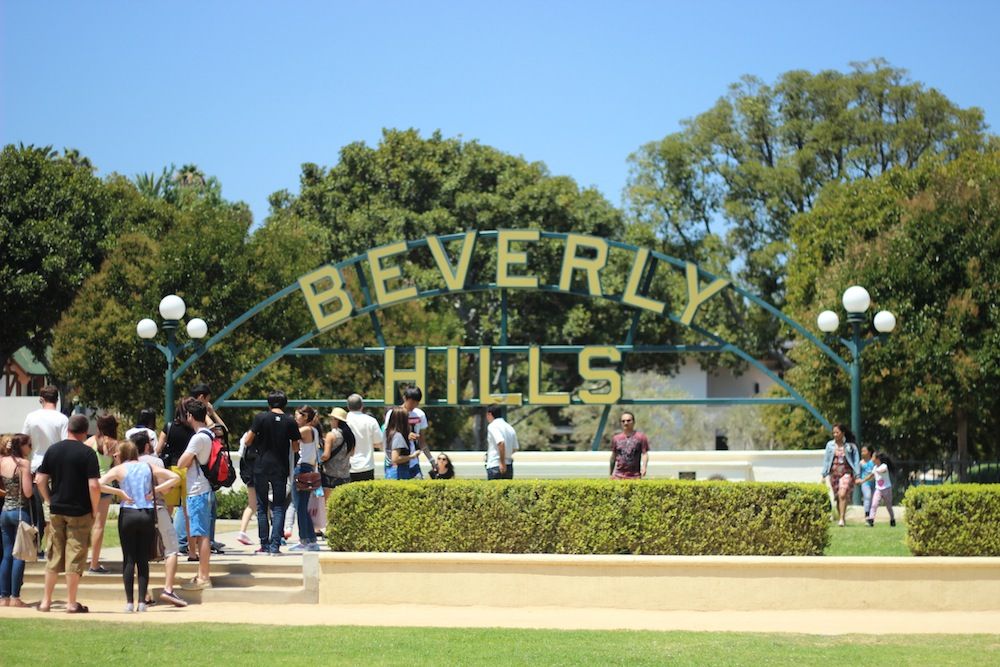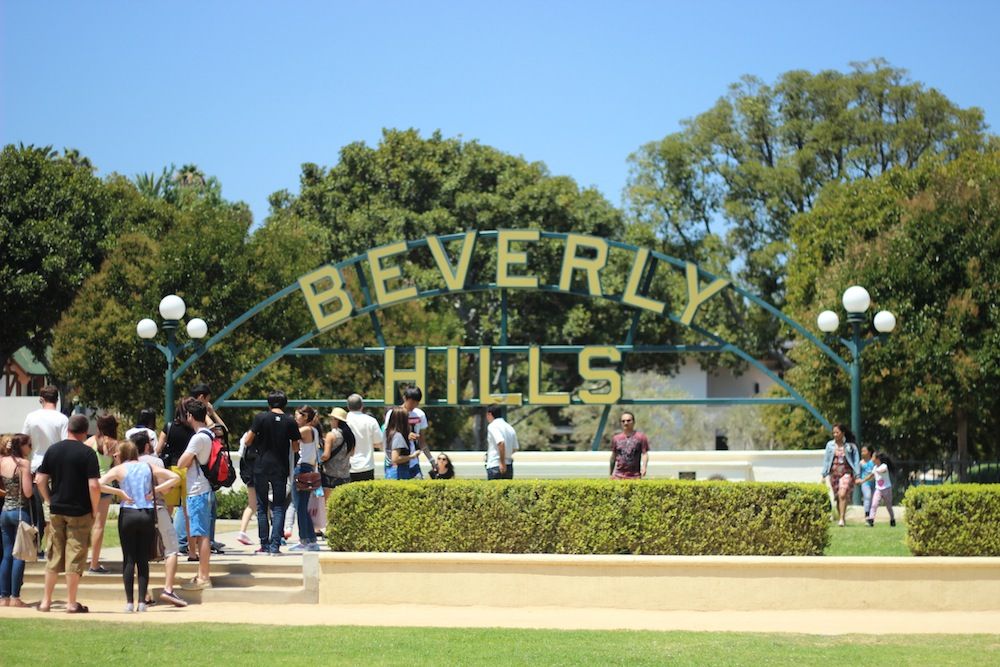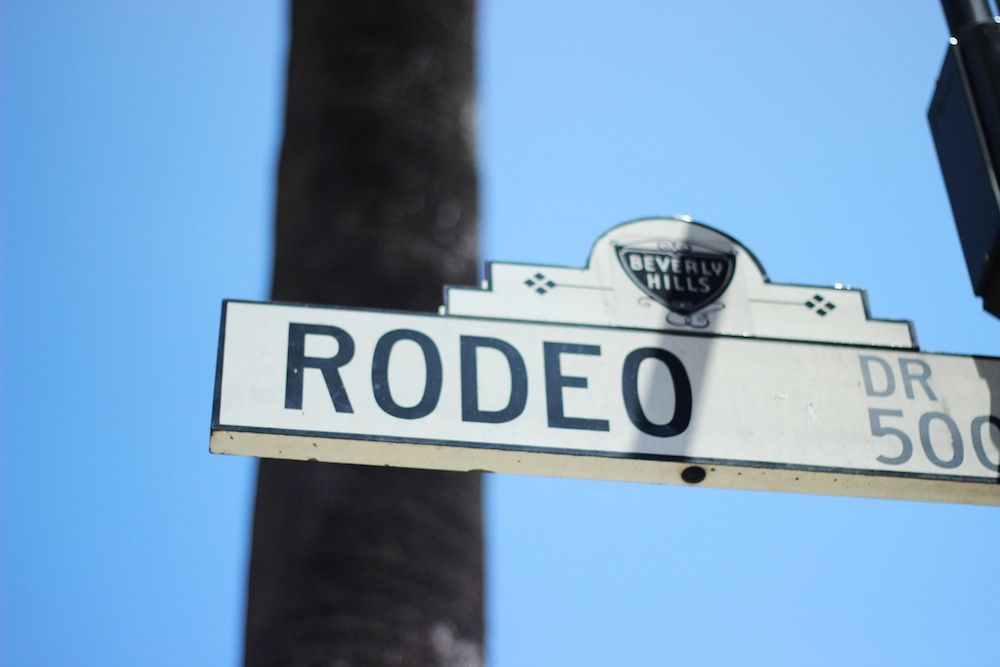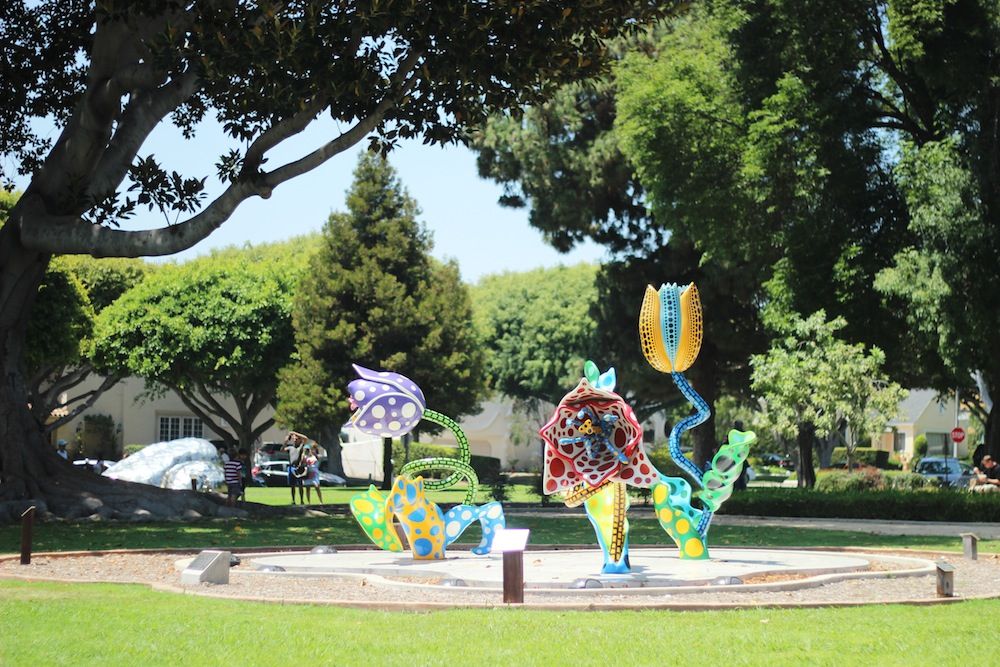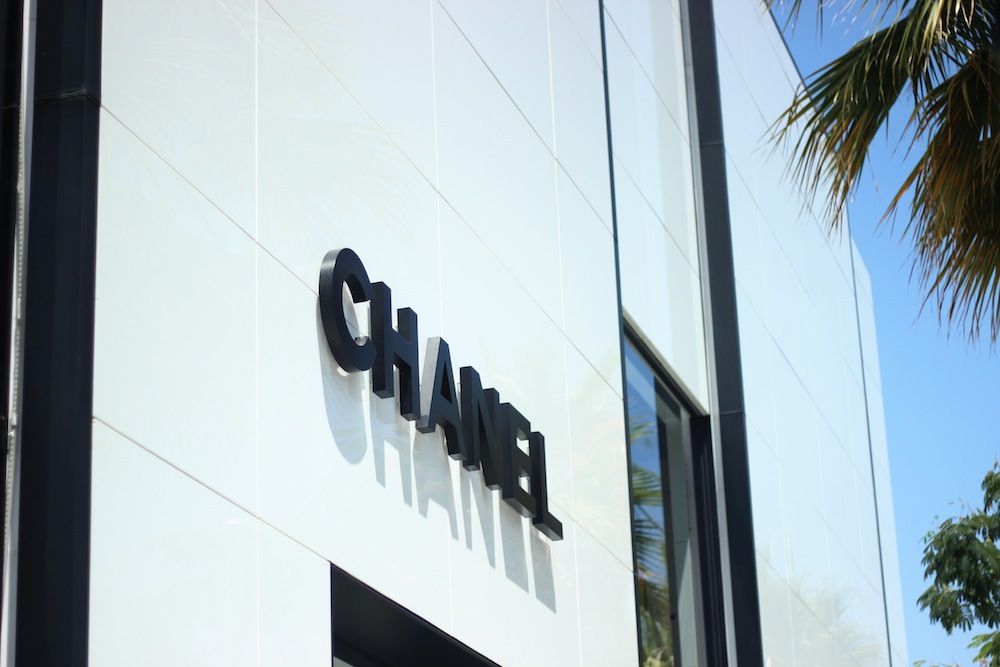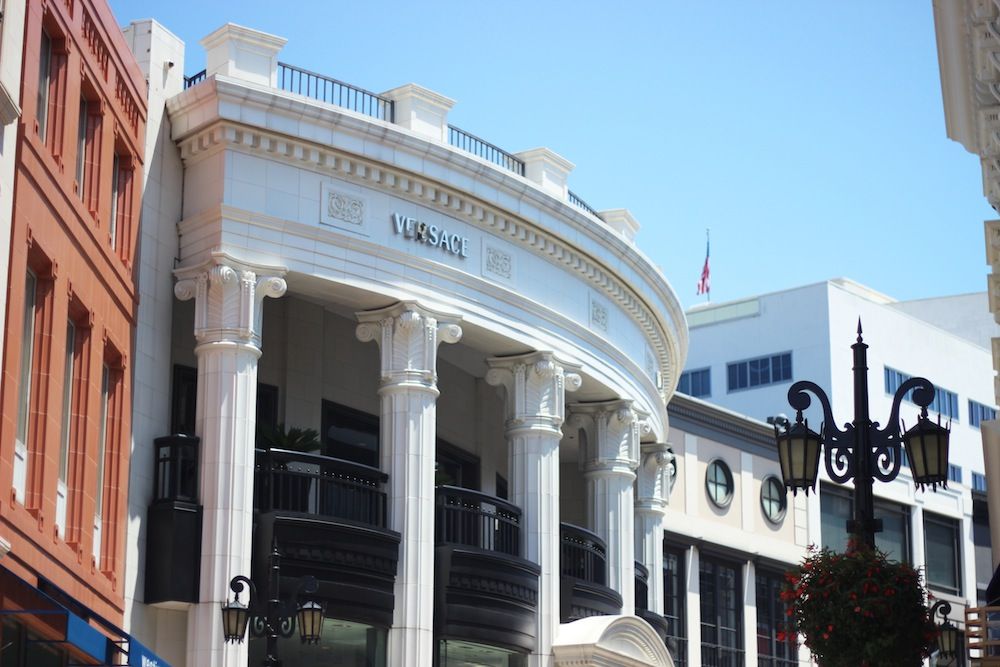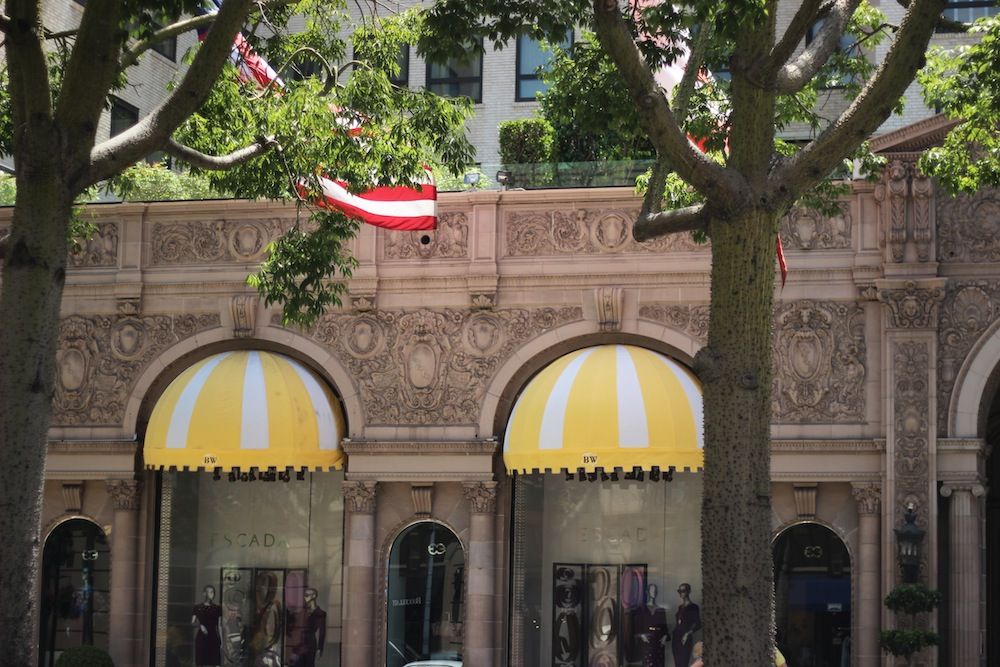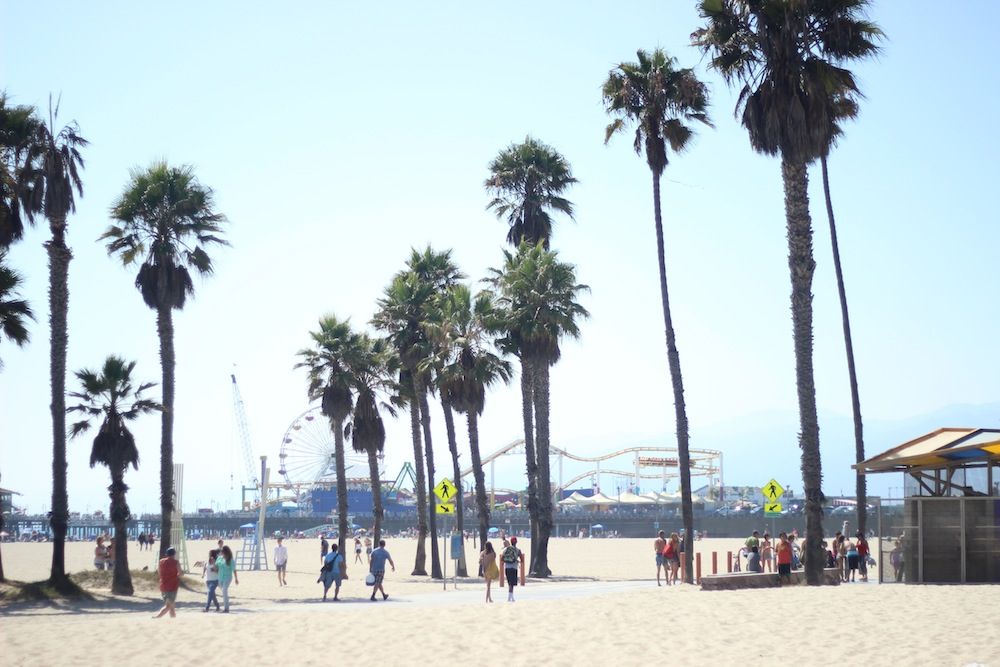 Having been home for the past week and fully recovered from jet-lag (bye 4pm UK time naps!) I thought what better way to reminist on the two weeks prior than with a series of snapshots from the trip!
The first set of "Postcards from California" is all about the visit to the famed Beverly Hills / Rodeo Drive and Santa Monica. We started the day with a drive out to the hills to explore the attractions, such as Rodeo Drive. The morning was filled with a spot of drooling over the designer filled shops including finding a new found love for Charlotte Olympia shoes (NEED!) And a quick caffeine fix, courtesy of Starbucks, opposite Sony record offices before taking a 'detour' out to Santa Monica through the 'suburbs' of Beverly Hills. The houses in the suburbs remind me of those you would see in such TV shows like 'Modern Family' paired with pastel coloured weatherboard and perfectly cut, plush, green grass it was like driving through a film set.
The afternoon at Santa Monica was filled with a stroll along the promenade, taking countless photos of palm trees - because you can never have too many photos of one tree! And having a light refreshment at the famed 'Hot Dog Stick' stand which consisted of the best fresh lemonade I've ever had. Due to being short of time (make sure you have change for the meters kids!) we didn't go on the pier but we did go past the infamous 'Muscle Beach' filled with wannabe tight ropers and their very own body builders putting on a show for the passers by. The atmosphere of the place was amazing there always seemed to be something to see or hear whilst walking along the promenade. If you ever get the chance to explore any of these places then I would definitely urge you too as it's an experience in itself.
I've still got a couple other areas of my trip to share with you, so part deux will be on its way very soon!
Hope you had a lovely bank holiday!
PS. Petals and Peaches is back online! Meaning that orders can now be placed be sure to place yours
here!
x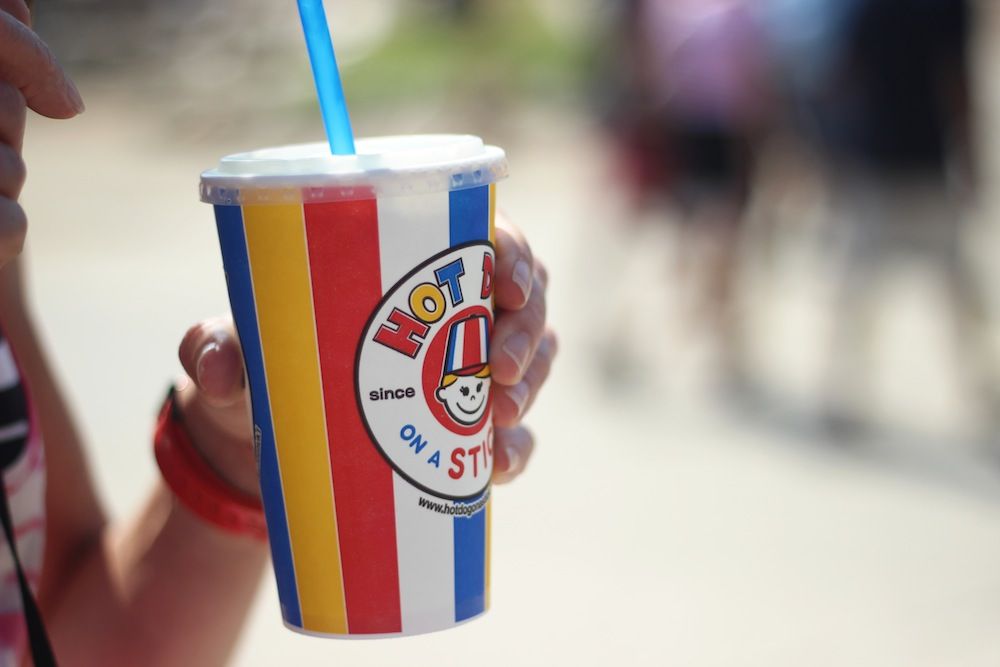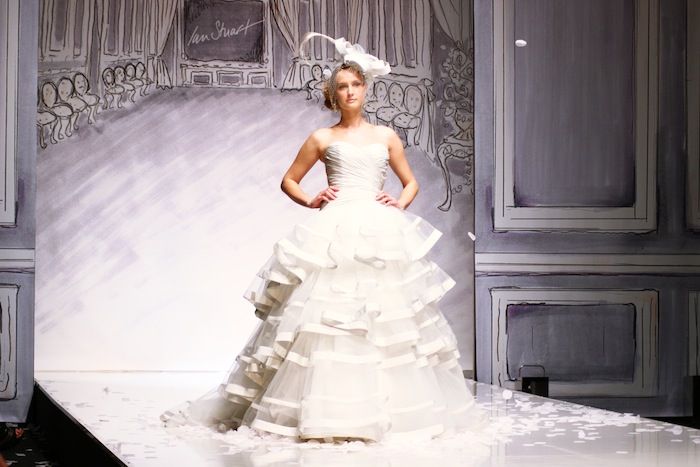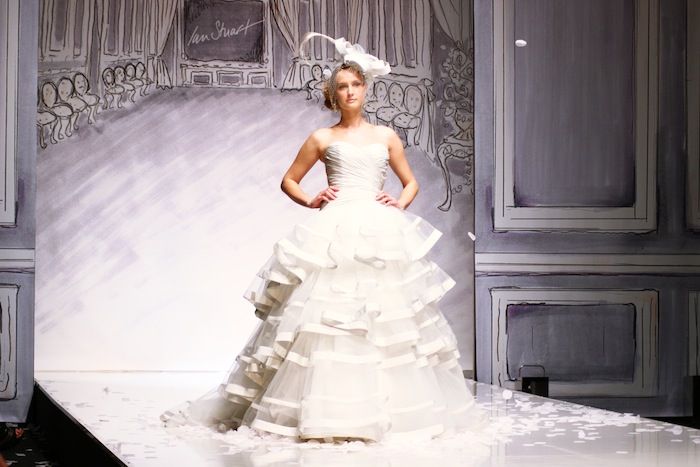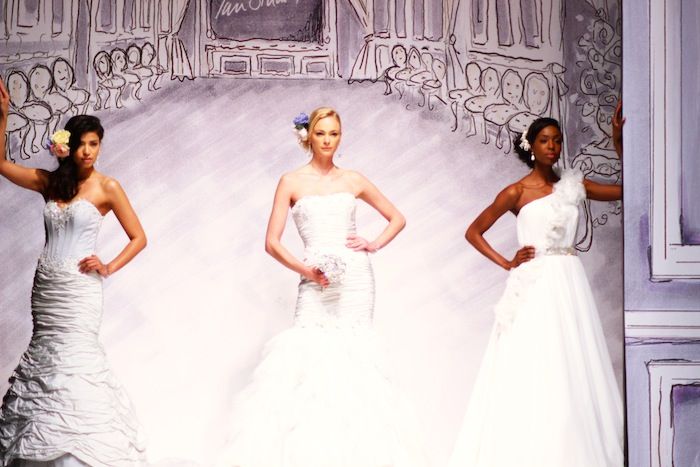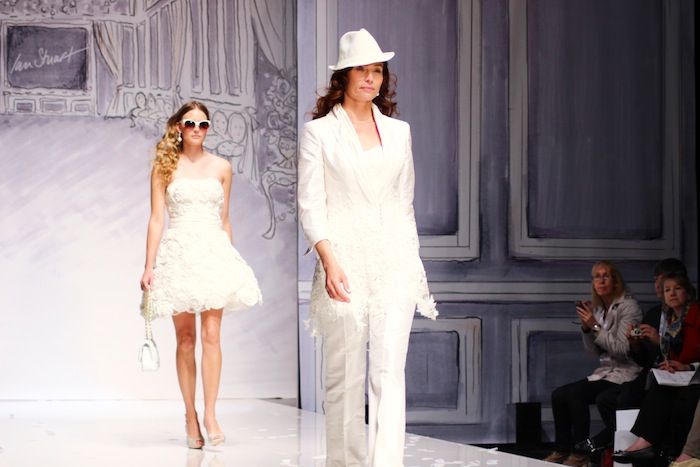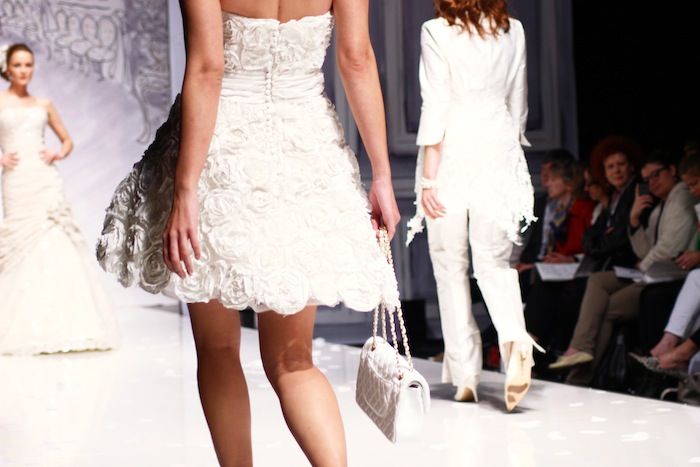 When an invite popped up into my mailbox to attend the Ian Stuart 2014 fashion show the other week I simply couldn't resist a day filled with champagne and beautiful dresses that a girl could only dream of wearing. For those of you who are unfamiliar with the brand, Ian Stuart is a british bridal designer who is noted for his range of spectacular, but flattering bridal wear. He has won Bridal Designer of the year and his dresses have been featured in magazines such as 'Hello!', 'Cosmopolitan Bride', 'Vogue Spossa' (bridal version of Italian Vogue) and many others.
The show itself was incredible, and as I was lucky enough to grab a spot on the front row, you could take in the true beauty of the collection up close and really appreciate the time gone into designing and creating each 'look'. Also I love how the show lasted for around 45 minutes which was great as it didn't feel like the models were being rushed down the catwalk.
The collection was called 'Frill Me' and featured dresses ranging from the long and traditional to the modern day 'bride to be' who prefers a classic trouser suit. A personal favourite was the one pictured below as it oozes that 'goddess' like quality, it was almost like the model was floating down the catwalk with the soft, loose flowing fabric and intricate areas of detail. In fact the attention to detail throughout the collection was incredible as it captured that glamourous, couture feel which he is renowned for.
The last 'look' that was featured to finish the show was the jaw-dropping 'WOW!' moment for all the audience. It featured this huge pale pink dress scattered with pastel coloured flowers starting from the top of the bodice dispersed out to the bottom of the dress. The dress was undoubtedly a piece of art and with Ian holding the models hand it was a spectacular end to an incredible show.
The new collection will be available in september and if you want to drool over some more stunning dresses make sure you check out their website
here!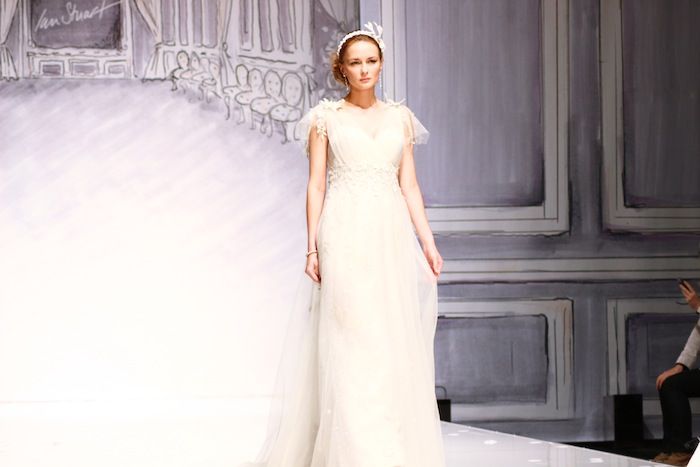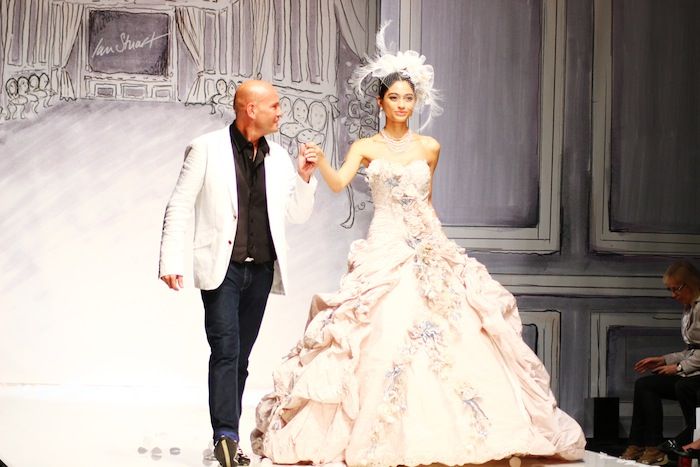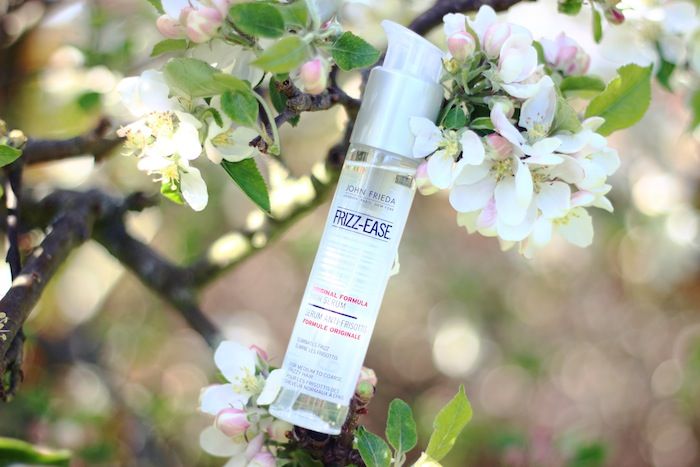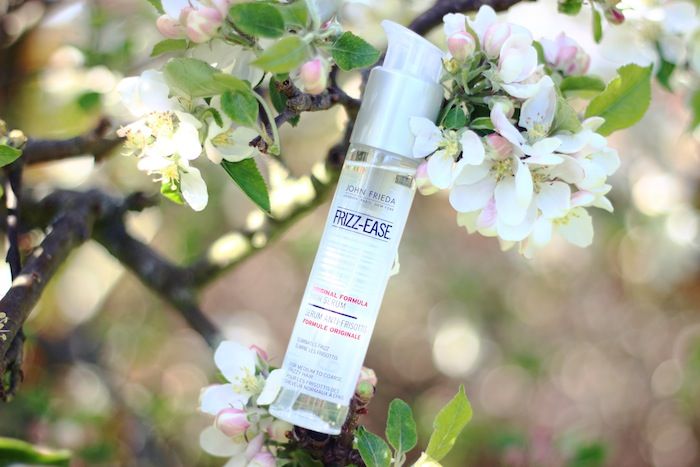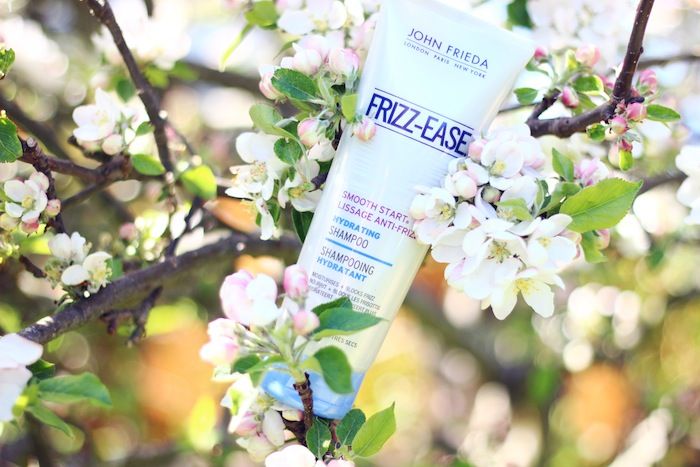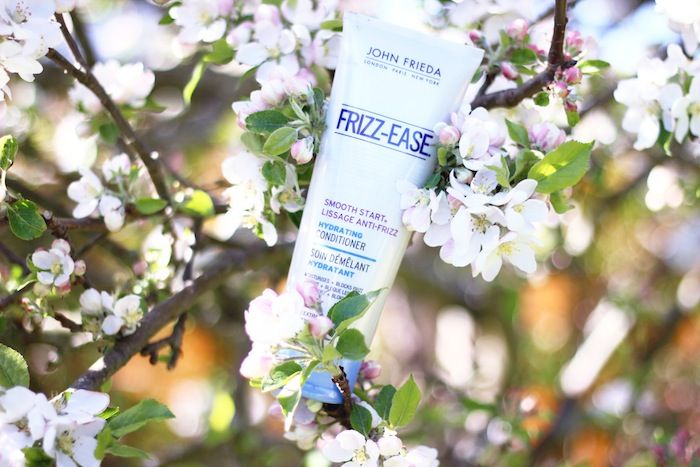 John Frieda 'Frizz Ease' Original Hair Serum -
link
*// Frizz Ease Smooth Start Shampoo -
link
* // Frizz Ease Smooth Start Conditioner -
link
*
John Frieda's 'Frizz Ease' range is the perfect solution for us girls who suffer from the (unfortunate) frizz and want to get our hair summer ready by smoothing out that unwanted nuisance and keep our hair under control.


The
hair serum
is one product that is a must have for creating frizz resistant hair styles as it helps fight back against humidity. It does this by blocking the nasty frizz with
a blend of silicones that immediately smooths the texture of your hair, while delivering a layer of crystal-clear gloss for a perfectly polished do, and works well on
dry, frizzy, and chemically-treated hair. Ever since I've been using this my hair has never felt more
nourished
and looked less 'straw-like'- the remains of 'ombre phase' last year. You only need a couple of pumps of the serum to coat the ends of your hair as it's very moisturising and intense, I've also found it works well on soaking wet hair as it's more
absorbent and moisturises quicker. I also love how it feels weightless once absorbed into my hair, as from previous 'serum' experience some I've tried have been incredibly thick and add unwanted weight to my locks.
Next up to tame the frizz is the 'Frizz Ease Smooth Start' shampoo and conditioner, which can be used on all hair types and hair colours. Both nourish and replenish the lost moisture in our hair and restore it's natural defence against frizz. They do this by containing a 'Frizz-Mending' complex and good ol' natural olive oil. I LOVE the way both shampoo and conditioner make my hair feel so soft and
nourished
yet 'weightless', which is a big thing for me has I don't want any more weight added to my (sometimes
unmanageable)
thick hair. From using them I've also found that they've made my hair less flyaway, as it was crazy (
almost static
) flyaway before, that and the way it adds shine I've got my summer hair frizz taming routine under control!
John Frieda have also set up a youtube channel to help give you expert hair styling tips. You can check out their videos here!
x