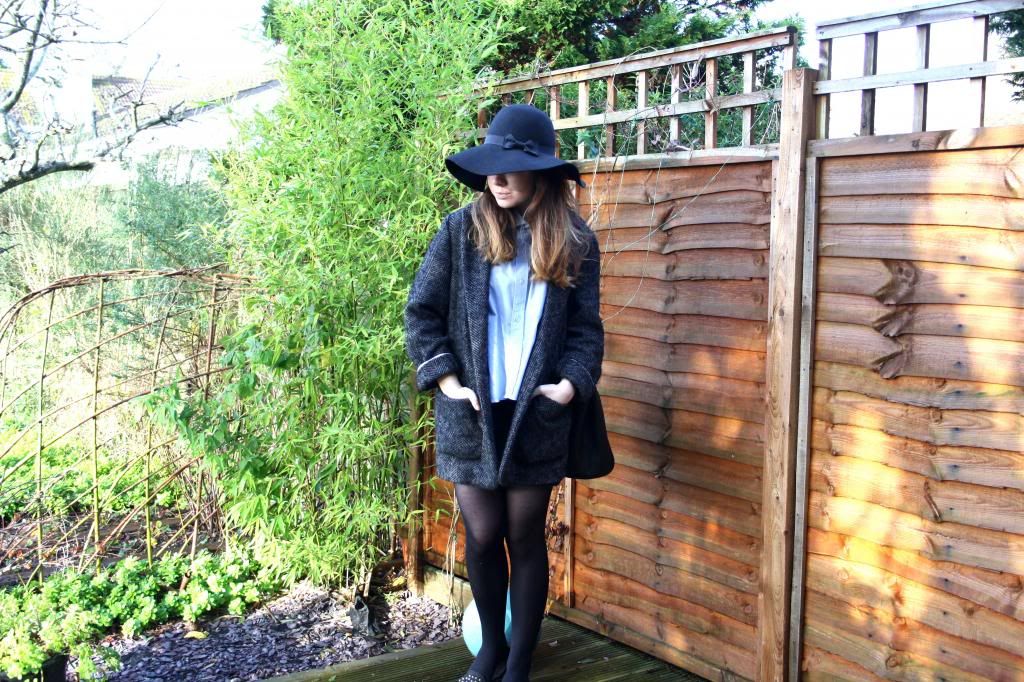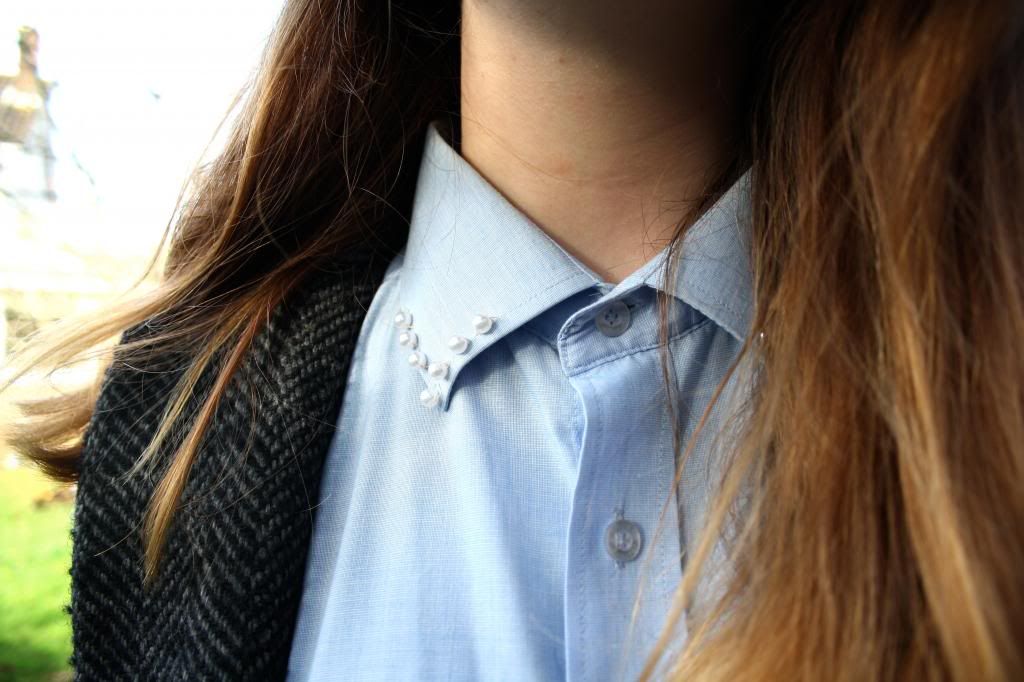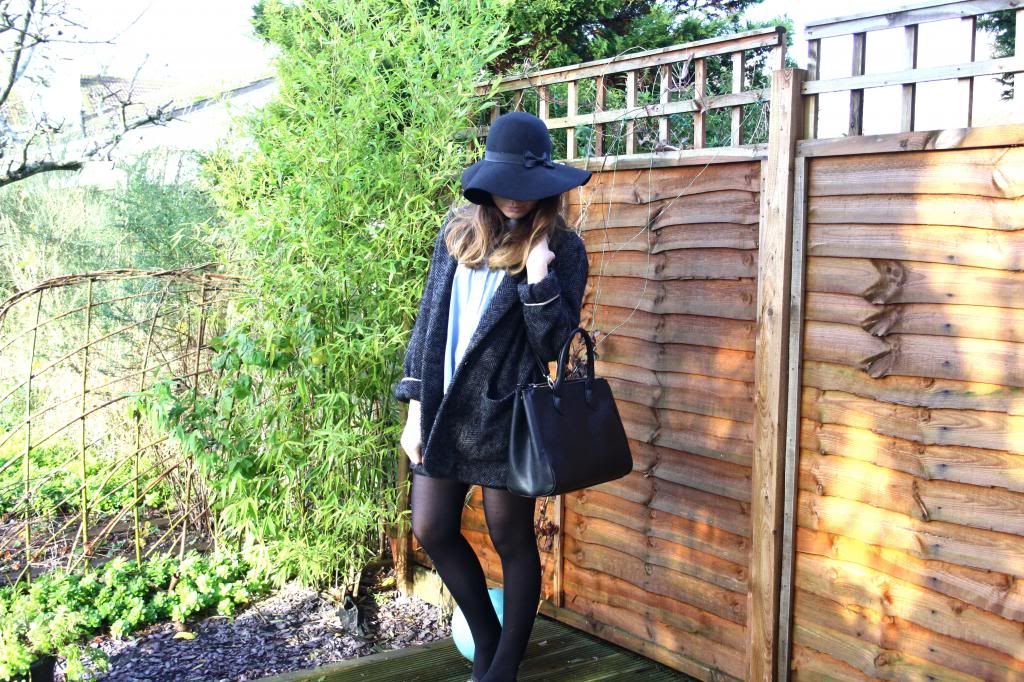 Hat - Primark, Jacket - Mango via asos ( on sale - link), Shirt - DIY (details below), Skirt - New Look ,
Bag - Tk Maxx, Shoes - Topshop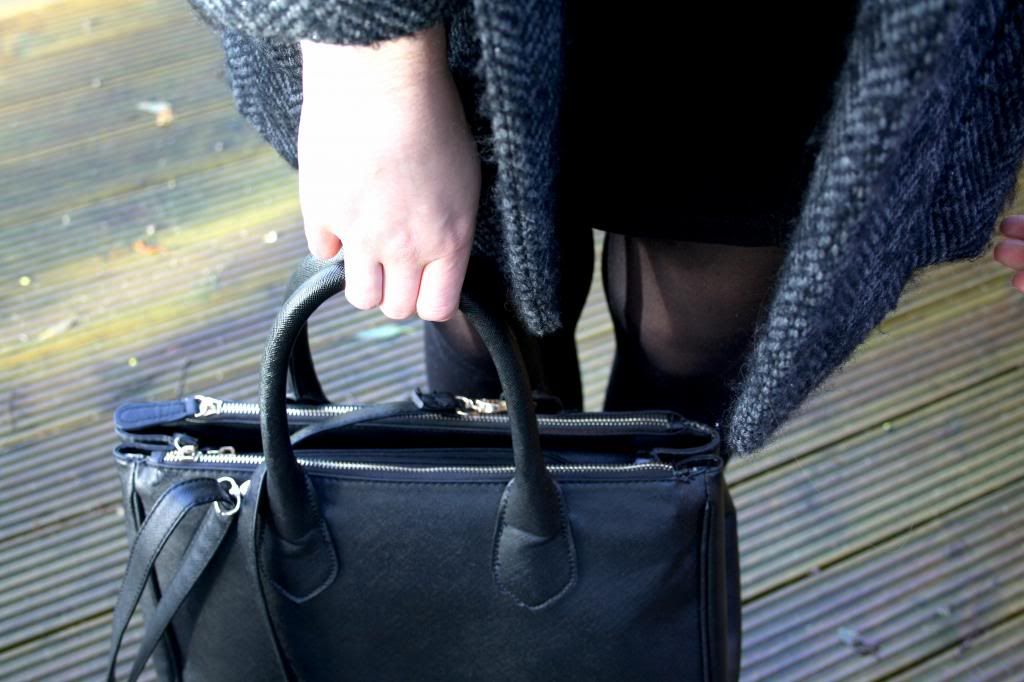 First off MERRY CHRISTMAS and I hope you'll had a lovely christmas day filled with stuffing your faces and watching christmas telly! The other day I instagramed a photo of me wearing this shirt on instagram and got asked to show you all how I did it. It's a tutorial where very little skills are involved besides the basic sewing and takes very little time to do. It's a great (simple) way of updating a shirt if you've had enough of the studded collar trend or have got lots of pearl beads spare that you want to put to good use. I used an old mens shirt which I shortened previously as I love the boxy-ness of these types of shirts.
To do this all you need to do is line up where and how many beads you want to use ( I used 7) and take hold of that needle and thread to start sewing them on! Simples!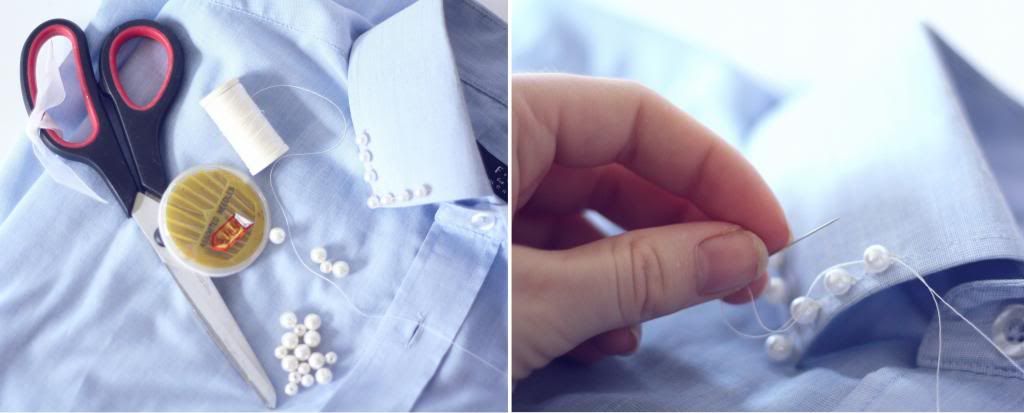 What you need: Pearl Beads, shirt to embellish, a needle, thread, scissors & patience!